If you're already sick and tired of hiring expensive professional graphics designers...and then putting TONS of cash into their pockets...then you'll love reading this letter...
This software is currently sold for $47 here
Save 50% and get it for just $27 when you order today!
Dear Friend,
If you are facing great difficulties designing your very own sales graphics, then you'll love this message.
My name is Suzanna Theresia and I'm a professional web graphic designer living in Singapore.
Over the last few years, I've perfected my skills in graphic design.
I have learned A LOT during my career and certainly now know which the most important features, tools and tricks to amazing web design are.
It's easier for me because I can look back at my past...
... how I struggled with the essentials...
... how I sifted through all the junk, useless and complicated tools which served me no purpose in getting the job done.
Here's the good news: I have always wanted to put my knowledge to good use.
I've wanted to create an easy, effortless and inexpensive solution for beginner designers. For everyone who doesn't have the SKILL, TIME or MONEY to make your own graphics look beautiful.
I'd like to empower people like you to make your own stunning graphics.
Today you'll discover an incredibly powerful little piece of software which will revolutionize the way you design graphics for sales pages in the future... for forever!
But let me first tell you something else...
Here's the thing: You probably already can feel the pain when I say "design". Does it create some bad experiences for you? Well, I know many people have had them.
Let me ask you a few questions:
Are you struggling to create something that doesn't look amateurish and poor quality?
Would you like to eliminate the problem of hiring 'money sucking' expensive professional graphic designers to do the job for you?
Can you imagine continuing wasting hours, days or even weeks of your life learning very complex software like Photoshop, GIMP or Paint.NET?
See, you'll discover how to solve each and every of the above stated problems with our latest graphic design software.
Best part is that your customers will love your designs and it will help you make more sales on your website.
Okay, let me introduce you now to your solution...
Now I'd like to show you everything in more detail what to expect from our recently updated version of graphic design software Smart Graphic Designer.
It's, basically, an online based software specifically tailored for beginner and immediate designers. The core audience is internet business owners who want an easy, quick and low-cost solution for creating their sales page graphics.
Smart Graphic Designer was created focusing on the most essential needs of people. All the features were developed taking into account massive real-world experience and 'in the trenches' research!
We're sure you'll love our little versatile piece of software as much as we do.
But now let's take a closer look at each feature...
These are the main features of Smart Graphic Designer . Of course, there are even more but these should give you a very good idea of how complete this software is.
It has all the most essential and necessary tools you need today to create breath-taking graphics!
But please have a look at the software in action. Below are two short video presentations which show you how everything works (takes less than 9 minutes).
See the two short videos below:
Okay, did you watch both of the videos? What do you think? Agree that it is easy to create beautiful graphics in merely a few minutes without making you headaches?
Now, we've worked hard to develop this nearly 'CHILD'S PLAY' piece of software. We hope you're starting to see the benefits it has got.
But don't just take my word for it - Here's what a few Smart Graphic Designer fans have to say:
If you're PLR business, you need to change the graphics to make it your own. Now you can do that easily with Smart Graphic Designer
If you have blogs, you want to create different headers... yes, you can now!
If you are an affiliate and promoting other people's products, you want to create your own banners to make your promotions stand out... yes, you can!
If you want to provide a graphic design service, say on a popular site like Fiverr.com. Today you really can!
Know this: You won't be able to find a single piece of graphic software which is as easy, fast and affordable as Smart Graphic Designer online.
It's because nobody has taken the time to develop one in the first place!
Basically, you've got only two opposite sides of the spectrum:
Mind-blowingly complex professional graphic software like Photoshop (running into thousands).
And free software like GIMP which is similar to Photoshop but it is almost as complicated as its big brother.
You simply cannot learn these types of software in just a few hours. It takes A LOT more time to do that. Even more work!
Do you want to put that IMMENSE amount of effort into graphic design?
If you're a serious business owner, you know that you don't have time for everything. In fact, every day you have very little time for your most profitable tasks.
That's why Smart Graphic Designer is your perfect escape from wasting time of your life!
Okay, you may be interested in the cost of this solution...
Given the success our customers have had with Smart Graphic Designer and the amount of time that has been invested in our software, we should be charging much more.
However, I want as many people as possible to benefit from our graphic design software. Therefore, I'd like to offer you our solution for a mere fraction of what it would cost you in reality.
It has taken me hundreds of hours to create Smart Graphic Designer. Our software has been updated many times since its beginnings.
Here's the ugly truth: Buying professional graphic design software like the industry standard Photoshop would cost you approximately $1,000.
Also, hiring your own expert graphic designer should run into $100's of dollars. Yes, you know they aren't coming too cheap.
Let's face it: If you could easily, quickly and beautifully create graphic images for your sales pages, it would be worth to pay at least $100 for this software.
The good news is that it's not $100... or $70... or even $50!
The regular price for Smart Graphic Designer is $47, but today you can get the same basic version of our powerful little software for half the price.
Yes, it's just $27 for immediate access to Smart Graphic Designer™ Basic Edition.
Listen: Even though I'm 100% sure our Smart Graphic Designer software is well worth the $27 price point, I would like to make the deal even sweeter.
Now, I'm not one of those people who add price inflated bonuses which in reality are nothing more than a compilation of crap.
I would love to add genuine value in your favor. This bonus which will help you a great deal as an add-on to the main software.
Let's take a closer look...
You get an absolutely fantastic deal if you order today. We really think you do. In fact, let's review everything you'll get:
You get all of the above for the unbelievably low investment of just $27.00 if you order today.
So, what are you waiting for? Secure you own private license of Smart Graphic Designer right now... while it's still hot on your mind!
This is a time limited special offer. Sign up now and save 50% on "Smart Graphic Designer™. This offer may be closed down at ANY TIME and the price can go up WITHOUT warning!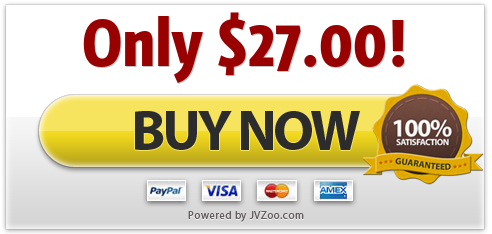 (This is a very special offer only for JVZoo members. You can see we sell it here for $47, but you save 50% when you order from this page today!)
It's easy to get started right away. Just click here and you can have immediate access to Smart Graphic Designer™ right on the spot.
Yours for Smarter Graphic Design,
Suzanna Theresia
Creator,Smart Graphic Designer™
P.S. You can spend hundreds of dollars hiring professional graphic designers or you can buy super expensive software like Photoshop which costs even more (~$1,000)... or you can invest in Smart Graphic Designer instead.
P.P.S. Also, know that the price for Smart Graphic Designer can go up any minute.
P.P.P.S. Remember, you're protected by my 60-day RISK-FREE 100% Money Back Guarantee. If you're not absolutely thrilled with our software, I'll promptly refund every cent of your money.